India is the most populated country in the world with more than 1.3 billion people, so it's easy to see why many people want to visit this fascinating and beautiful country. However, visiting India can also be quite daunting if you aren't familiar with its customs and culture; it's important to know what to expect before you go in order to avoid any pitfalls or uncomfortable situations during your visit. Here are ten things that you need to know before visiting India, so you can enjoy all of the wonder and excitement of this incredible place without any unpleasant surprises along the way.
1) Visa
The most common way to enter India is on a tourist visa, but if you're planning on staying in India for longer than 180 days you need a student visa or employment visa. If you get caught working while in your tourist visa, they will charge you as if you're an expat (permanent resident) and throw you out of the country. Be sure to do your research before getting any kind of visa.
2) Currency exchange
Currency exchange rates change so frequently that it's almost impossible to keep up. If you're headed to another country, be sure you know whether you'll need your ATM card, or whether your credit and debit cards will work overseas. And if they don't, do some research and figure out how much cash you should take with you. That way, at least one aspect of your trip won't be a surprise!
3) Hotel preferences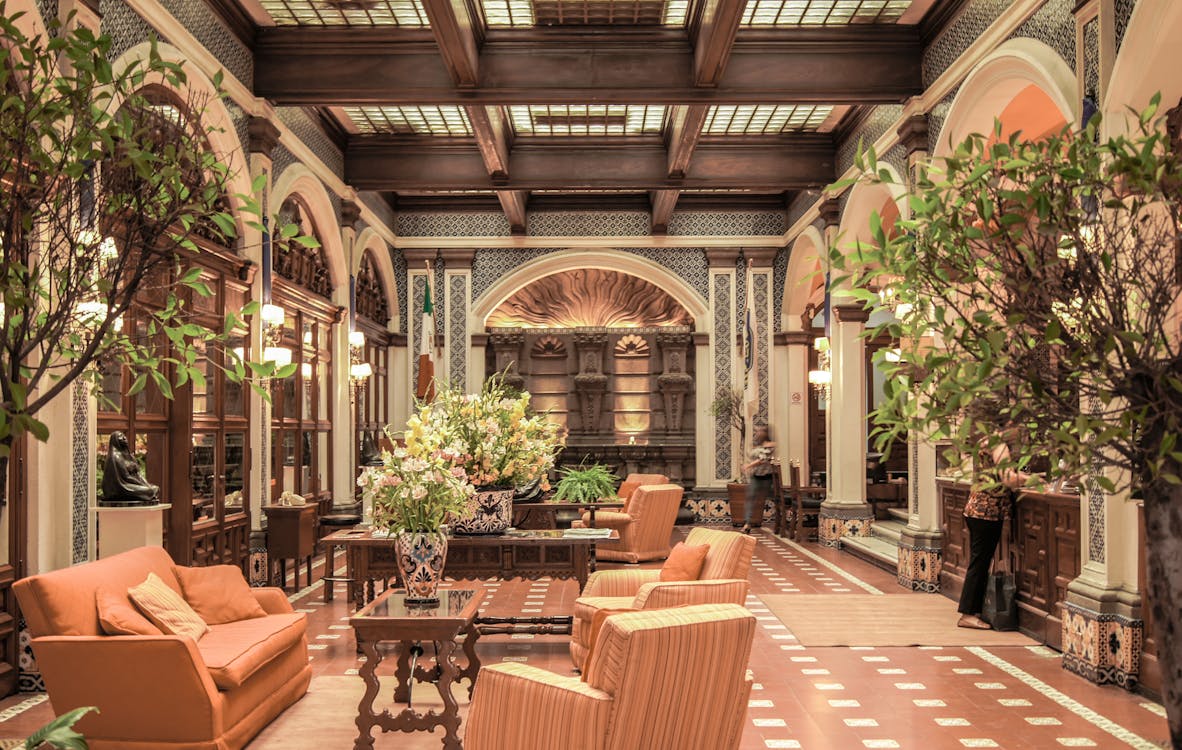 I've always found it easier to sleep in an unfamiliar bed at a local hotel than at friends' houses, because hotels are designed for travelers and typically have fewer allergens. On that note, if you're staying with someone you know, be sure to ask whether they use chemical or scented cleaners. These aren't necessary for cleanliness and can exacerbate allergies.
4) Being in social settings
While in many Western countries, you might be able to make new friends by striking up conversations at a bar or joining clubs and groups, it's much more difficult for expats living in India. In Mumbai for example, residents tend to keep within their social circle. They may work with colleagues from other states (since most jobs are located in Mumbai), but still aren't as likely to befriend them on a personal level.
5) Getting around
There are many different modes of transportation in Delhi, and it's a good idea to familiarize yourself with them before you land. Taxis can be found throughout New Delhi and are usually painted yellow with green trimmings; however, they can be notoriously difficult to find once you're in a cab.
6) Communication barriers
Visitors to India will discover that communication can be difficult. In many areas, Hindi and English are spoken in addition to local dialects, and not everyone is a native speaker of one or both of these languages. Also, people in rural areas may have limited exposure to formal education systems, so their ability to read and write may be very limited. Overcoming these communication barriers by learning some key phrases in Hindi or a local language and by learning some basic gestures will make your stay in India much more enjoyable.
7) Safety concerns
One of your first questions may be whether it's safe to visit. The answer is yes, but there are many things you need to keep in mind, including staying alert when travelling around, ensuring that any travel documents are up-to-date and always taking extra precautions if visiting an area affected by civil unrest or terrorist activity.
8) Watching out for scams
It's hard to know who or what you can trust when traveling around in India. Some people may try and take advantage of your foreigner status, so it is important that you know how to protect yourself. Here are some tips for avoiding scams when visiting India
9) Monsoons are always an issue
India's monsoon season, which lasts from July to September, can cause frequent power outages and widespread flooding. If you're traveling at that time of year, be sure your hotel has a generator or other means of maintaining power in case outages occur.
10) Knowing your limits
Understanding your limitations is paramount when visiting a country like India. Make sure you are aware of what you can and cannot handle—and what you should or shouldn't do. It may seem awkward, but it's better than getting yourself in an uncomfortable or even dangerous situation. After all, nothing ruins a trip faster than embarrassment!